National Inspirational Youth Convention
Our youth is our today, our future and
our inspirational arms into the unknowns of God
The Youth of WDCOG are being developed and
deployed on the premise of God's Word
Y – I write to you young men because you are strong, a nd the word of God lives in you…1 Jn. 2:14
O – Overcomers I write to you young men because you have overcome the evil one…1 Jn 2:13
U – Being one in Christ: spreading and practicing the fruit of the Spirit: Love, Joy, Peace, Kindness
Gal… 5:22
T – Thoughtful: Serving our church, community with our talents in nursing homes visits and food pantry
H – Honor Always giving honor to God, our parents and leaders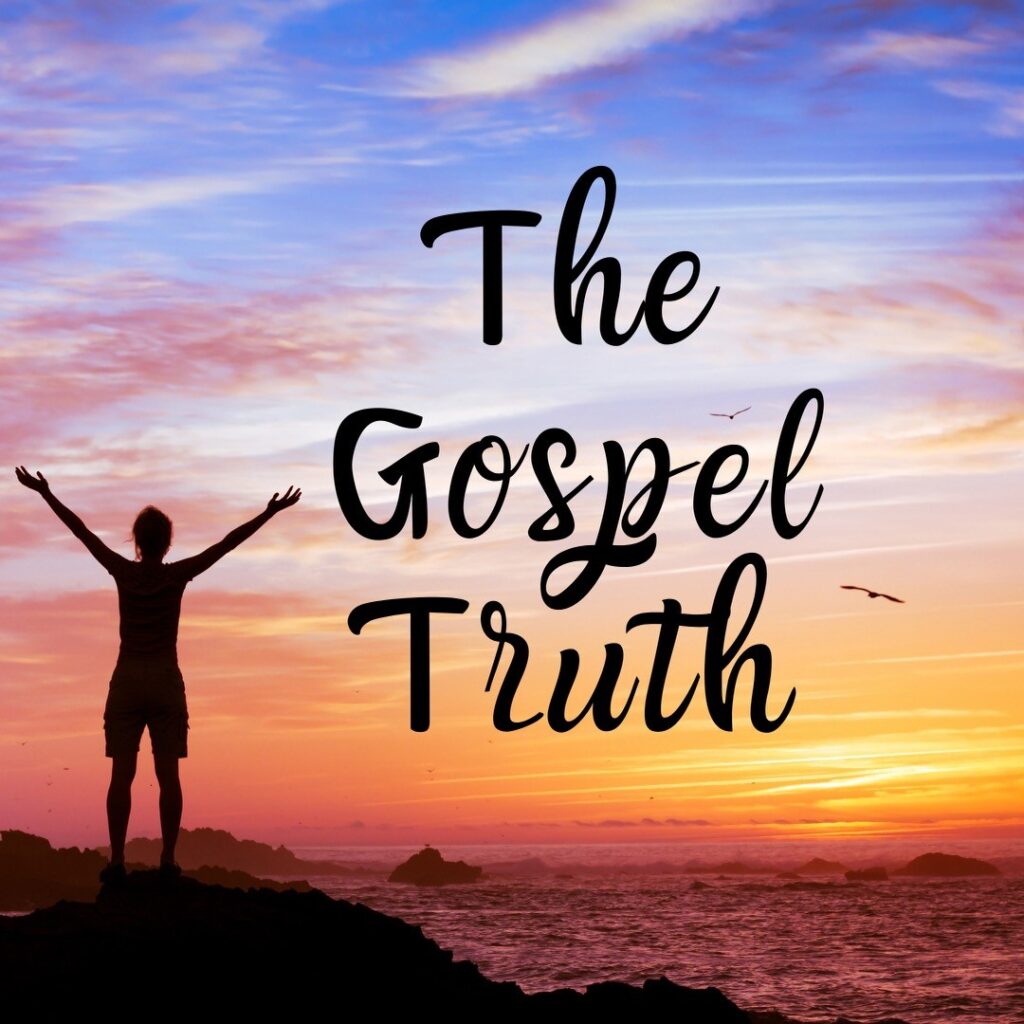 The Gospel Truth is a
designated area where
the youth at Westbury Divine
can implement their input on
Bible topics, worldly topics in relation
to the Bible, and where the youth can share their point of view.
Week one Topic: Black Lives Matter
Mark 12:31 "Thou shalt love thy neighbor as thyself. There is none other commandment greater than these". What does the black lives matter movement mean to you? In what ways can we show love to everyone, even those who have different views from you, and how can you relate the bible verse to spreading love?
By Macie's Response
Black Lives Matter is an anthem, a slogan, a hashtag, and a straightforward statement of fact. Black Lives Matter speaks out against police brutality and systemic racism. To me, The Black Lives Matter movement means campaigns against violence towards black people. It is developed to include the issues of black women undocumented black people. Throughout the Bible, God tells us to love other people. 1 John 4:20-21 tells us that we can't even love God if we don't love other people. One way to show love to everyone is by offering encouraging words to someone who's discouraged. You never know when your words will help motivate a person to achieve what God has called them to do or be. Pray for them – The Bible is full of people praying for the ones they love giving the gift of time. Offer to help someone in need. There's always someone who needs something. Practice the art of forgiveness.
I can relate to the Bible verse spreading love because Love Your Neighbor As Yourself is the second greatest commandment of Jesus. Following this commandment is the key Jesus Christ gave us for loving others as God loves us.
By Abby's Response
To me, the BLM movement means that black people are not being treated equally because of the color of their skin. Ways we can show love to everyone is to tell people to focus on positive vibes and try to think about the good things that are going on in the black community. Like how Michael B. Jordan and Racial Justice Organization Color of Change Partner to #changehollywood. And to the people who have different views from me. I would try my best to educate them and try to put them on my perspective of how this whole movement is going. The bible verse Mark 12:31 says that we should love and treat people the way we want to be treated and that means exactly what it sounds like. So this whole movement to me has not only changed my perspective, but has also educated me.
Week two Topic: Faith over fear
(Proverbs 3:5-6) Trust in the LORD with all your heart and lean not on your own understanding in all your ways submit to him, and he will make your paths straight.
During these uncertain times it is easy to look towards other things for clarification, but fear not and look towards God for understanding. How do you feel about the statement "all things are possible through Christ"? In what ways do you hold onto faith when it's hard to see the end result of things? Try your best to reference the scripture to complete your response.
Abby's Response
I feel like the statement "All things are possible through Christ" is real, but you also have to put in the effort or you might not get anywhere. The way I hold onto faith when it's hard to see the end results is to pray a lot and ask God for faith in the places you need it. Matthew 17:20: He said to them, "Because of your little faith. For truly, I say to you, if you have faith like a grain of mustard seed, you will say to this mountain, 'Move from here to there,' and it will move, and nothing will be impossible for you."
Macie's Response
To me the statement "all things are possible through Christ makes me feel comfortable. God is on my side, I can accomplish anything I want to do. We claim God's power as a lucky thing; it gives us the ability to chase any dream or accomplish any task we want. The power to accomplish the impossible comes from God. Ways that I hold onto faith when it's hard to see the end result of things are by Praying for Strength and Guidance. During the discomfort, pray that God guides your steps and keeps you strong. Trust in God, I truly believe that all things happen for a reason. Even in your darkest hours God always has a purpose.
Week three Topic: Honor God in Worship
(Mark 12:30) "And you shall love the Lord your God with all your heart and with all your soul and with all your mind and with all your strength"
It is important to worship God through the good and bad times, because he is a way maker that continues to bless it even when we may not realize it at times. What are some ways you can worship God and in what way has God blessed you?
Alyssa's Response
I personally worship God through music and prayer, this is how I am able to express and give reverence to him. During my time in college, I've learned the importance of praying in good and bad times; especially during the good times. Sometimes, it can be easy to forget to still give thanks during complicated periods of your life; however, there's a lesson to rejoice during those bad times that you won't realize until your situation gets better.
Jamora's response
I worship the lord at any time of the day. I often find myself listening to music and having my own personal praise and worship session. You can also read the Bible and then going on YouTube and watch short explanations of the verse. He continues to bless me with the courage to keep going and find happiness, instead self doubt.
An insight on the power of mentorship
"As we honor the life and legacy of the great Sidney Poitier, I would like to share one of his most unacknowledged contributions that changed the course of history.
In 1959, Sidney Poitier, Harry Belafonte, and Jackie Robinson used their personal financial resources and their status as celebrities to raise funds for the African Airlift Program that initially brought 81 Kenyan students to America for a college education.
One of those students was Barack Obama, Sr. who came to America to study economics at the University of Hawaii at Manoa. There he met and married fellow student Stanley Ann Dunham. On August 4, 1961, they gave birth to son Barack Obama II and the rest is history.
This original letter signed by Poitier, Belafonte, and Robinson details the African Airlift program including those first 81 students is one of the most treasured pieces in the archive of the Black History 101 Mobile Museum.
#SidneyPoitier #harrybelafonte #jackierobinson #BarackObama Thanks to Dr Khalid El-Hakim and Kim Cliett Long"